30 Days of Wellness
Welcome to the Challenge!
The journey to better health and weight loss starts here! And we're with you every step of the way.
Step 1
The Tools to Succeed
Don't go a day without support from us! Download our calendar to keep you on track to achieve your health and weight loss goals. Our workbook will also guide you through daily meals and exercises — think of it as a personal trainer you can use at any time.
Step 2
Let Your Workbook Be Your Guide
From appetizing nutrient dense recipes to daily goal-oriented fitness routines, we are with you every step of the way. Use our free interactive workbook that is specially designed to keep you on track towards your weight loss and health goals.
Step 3
Feel The love!
We're here to support you every step of the way with daily emails, motivational messages, and helpful tips. We want to hold you accountable to your weight loss and health goals, and we want you to have fun while you make it happen!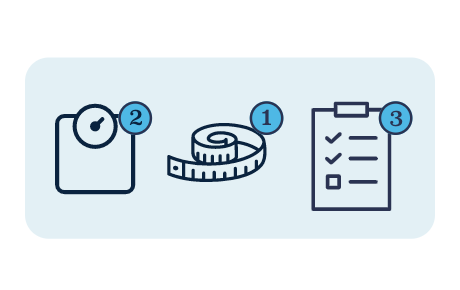 Step 4
Track Your Success
Don't forget to log your progress in your daily calendar and track your macros with the help of our macro and body composition calendar. With these in place, you'll see how your exercises and meals are helping you reach your goals.
Step 5
Enjoy Your Best Self!
You've conquered the challenge, now enjoy the effects of a healthier lifestyle! Make sure your friends and family know about your accomplishments — you deserve all the congratulations!