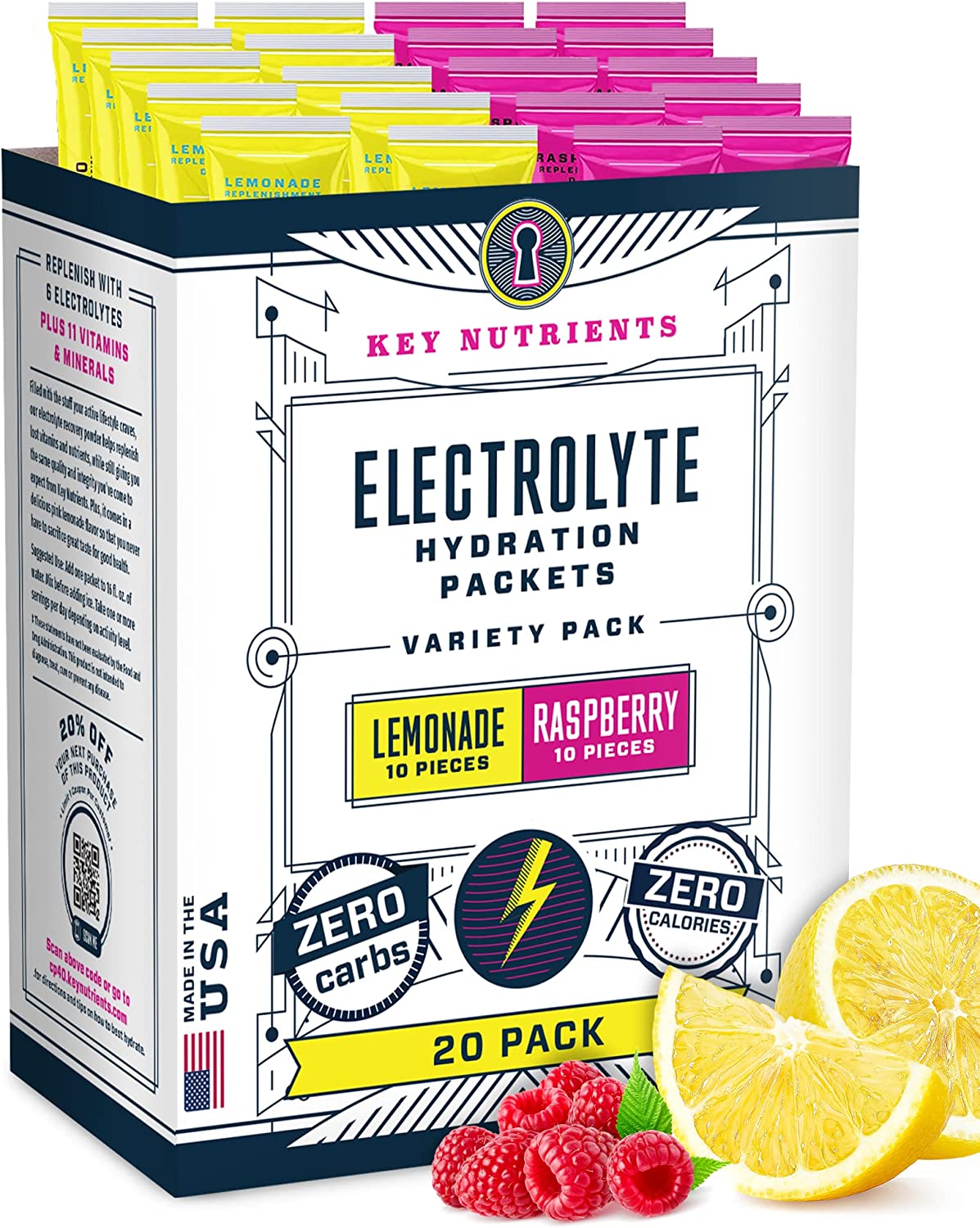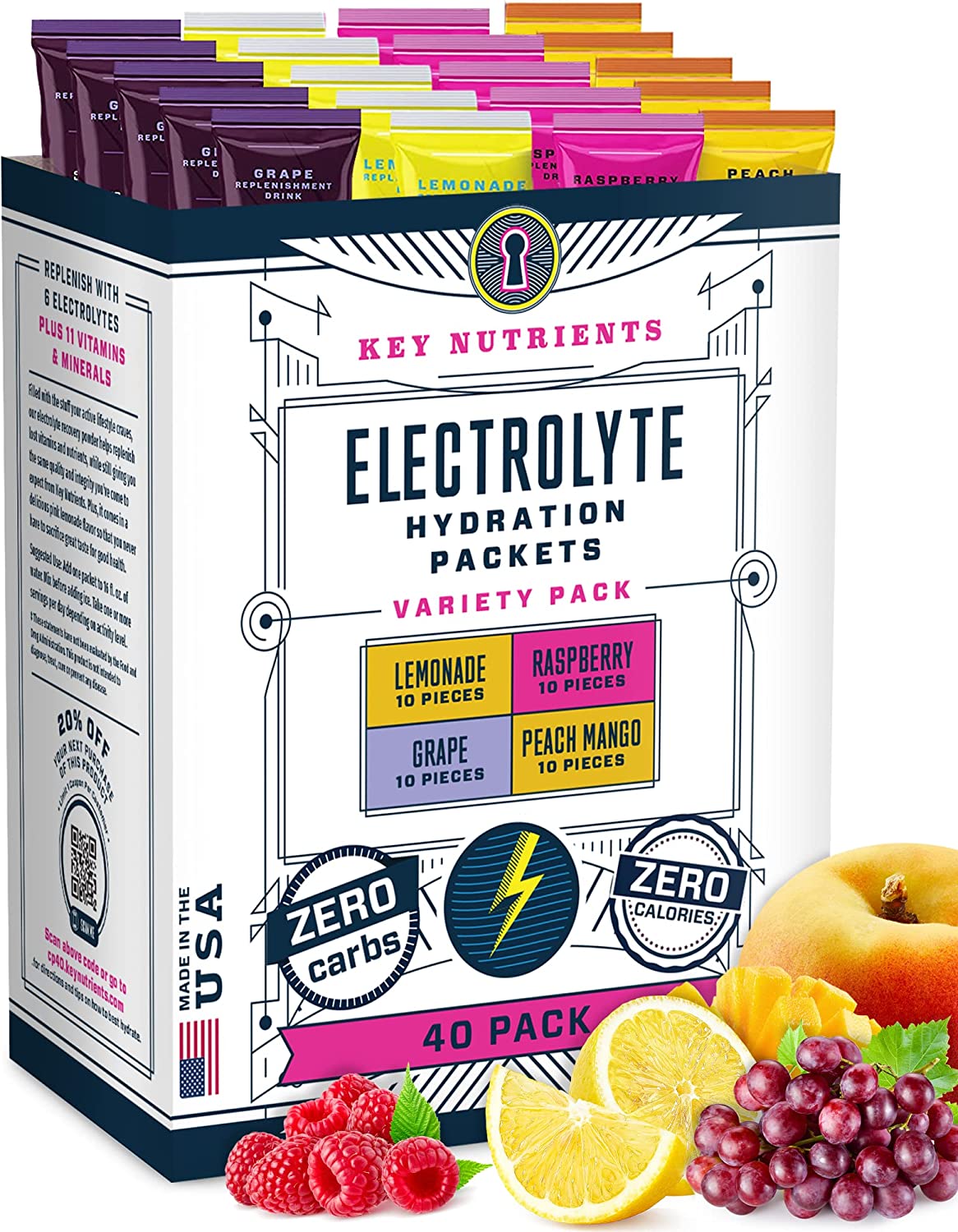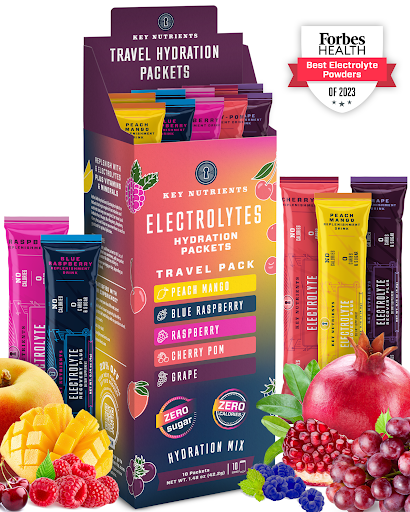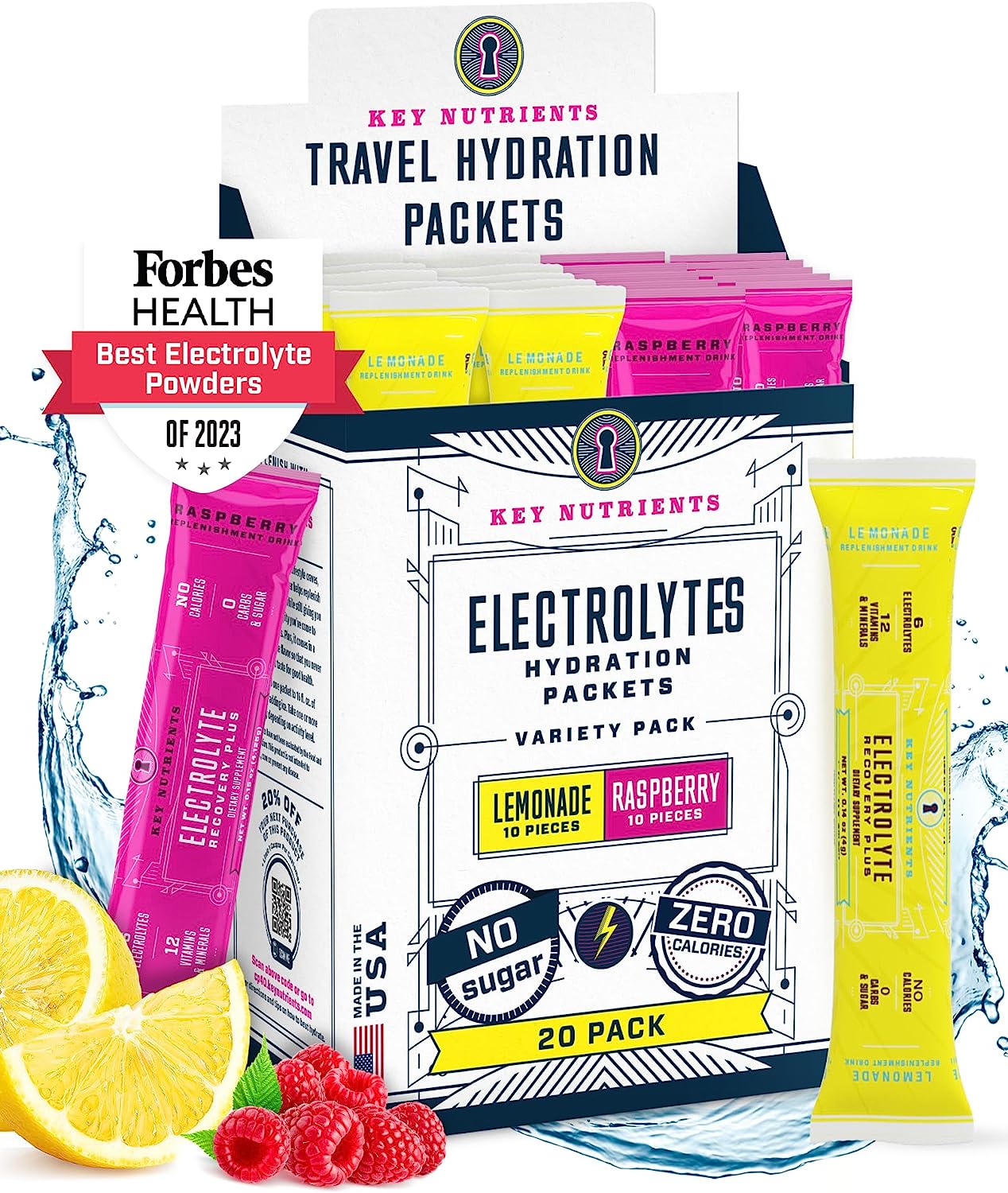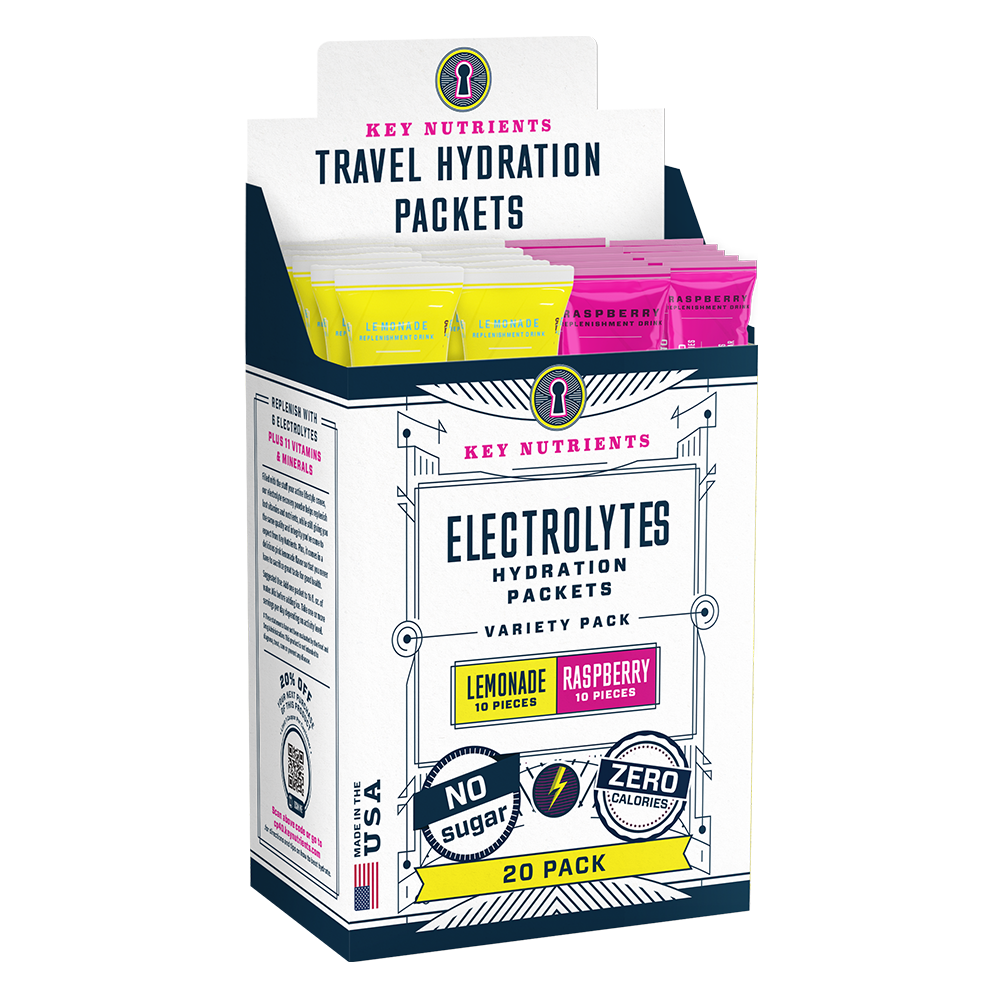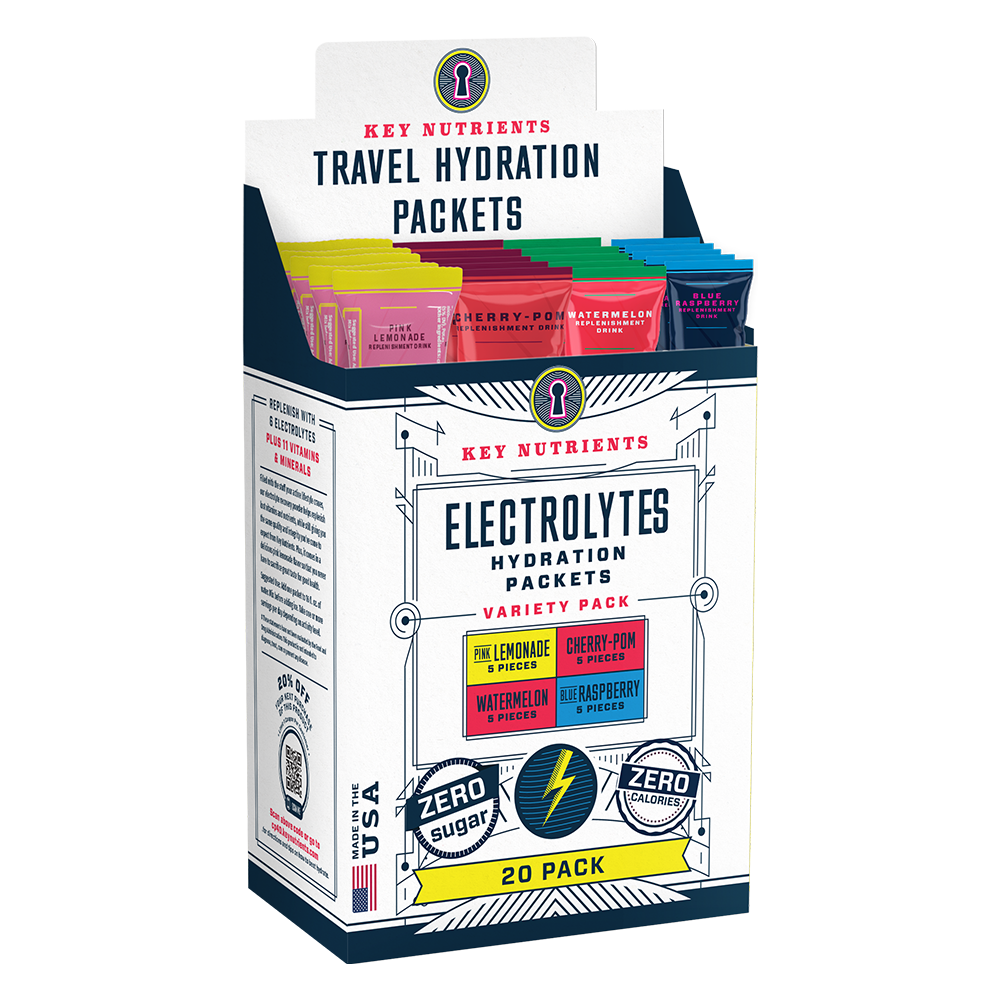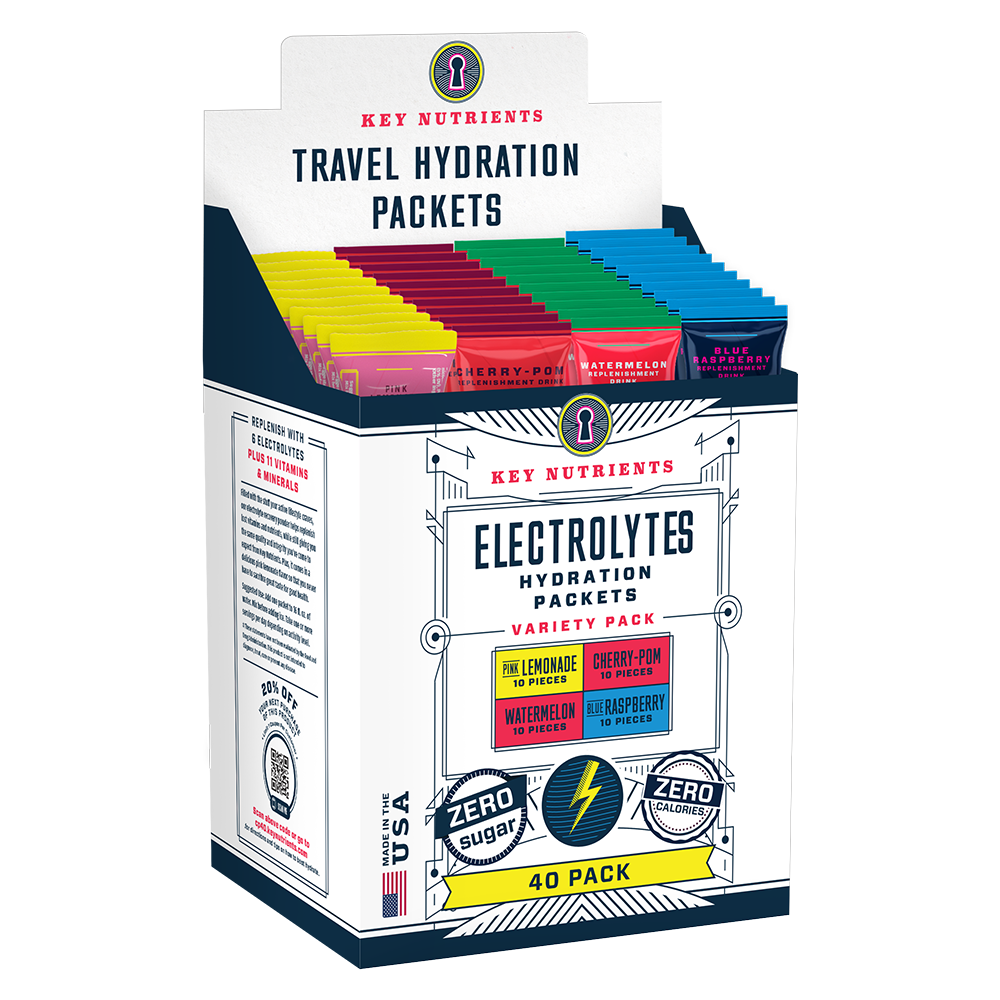 Electrolyte Recovery Plus - Travel Packets
A tasty electrolyte powder with ZERO carbs, sugar, or calories. Take daily for energy, hydration, and keto diet support.
Flavor:
Variety - Cherry Pom, Blue Raspberry, Pink Lemonade, Watermelon
Subscription Benefits
Save 25% on all items in your custom subscription box.
Choose your schedule and automate your fitness success.
Superior quality for superior results.
A tasty electrolyte powder with ZERO carbs, sugar, or calories. Take daily for energy, hydration, and keto diet support.
Ultimate on-the-go Keto Electrolyte Supplement - Sugar-Free, Calorie Free, 0 carbs, Plant-Based, with Stevia Extract
Travel Packets are perfect for rehydrating & replenishing electrolytes lost during heavy to moderate activity
This formula includes 12 additional vitamins and minerals to support your active lifestyle
Clean Electrolyte Powder for Complete Hydration with Vitamins and Minerals
Contains on-the-go, travel pouch/stick packs of Electrolyte Recovery Plus
Why You Need More Electrolytes On Keto
Electrolyte deficiency is common on keto because:
Whole food diets like keto are naturally low in key electrolytes
You excrete more electrolytes through urine on a keto diet
To feel and perform your best, you need to replenish your electrolytes. That's why we created Electrolyte Recovery Plus.
Clean Keto? We Got You Covered.
No added sugar
No artificial colors and sweeteners
No gluten, soy, or dairy
No harmful chemicals
Safety information
Do not exceed recommended dose. Consult a physician before use if pregnant, nursing, under the age of 18, or if you have a serious medical condition. Anecdotal responses of dizziness, headaches, and stomach discomfort after consumption have been reported.
Legal Disclaimer
These statements have not been evaluated by the Food and Drug Administration. This product is not intended to treat, diagnose, cure, or prevent any disease.
Morning
Getting you ready physically & mentally.
Afternoon
Pushing you through even your longest meetings.
Night
Preparing you for the restful sleep you need.
Feel Better On Keto
The headaches, cramps, and fatigue of "keto flu" are often due to electrolyte deficiency. Fix the deficiency and you fix the symptoms.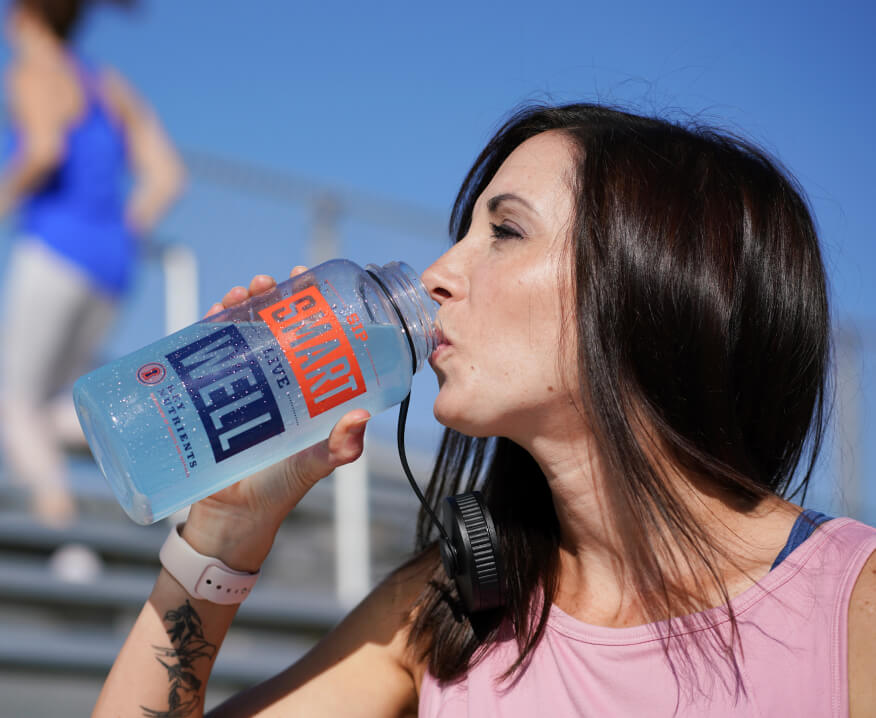 Recharge After Exercise
Sweaty workout? Take this afterwards to replenish electrolytes, recover stronger, and get back out there faster.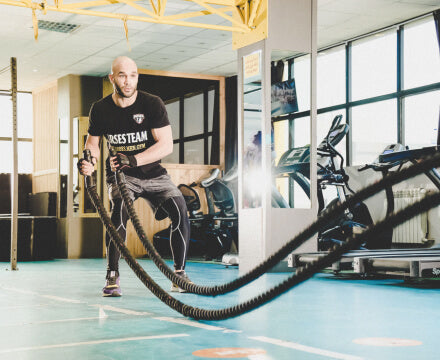 Electrolytes for Energy
Electrolytes like sodium, potassium, magnesium, phosphorus, chloride, and calcium conduct electricity to power your nervous system. Take them daily and you'll feel the difference.
Water Isn't Enough
Hydration is essential for health, longevity, and performance. Water isn't enough. You need a balanced mix of all 6 electrolytes to replenish.
We don't settle for mediocre products
And you shouldn't either. That's why we take all the necessary steps to ensure our products are meeting our high standards. From the tests we do and the facilities we manufacture in, to who develops and reviews our formulas made with natural ingredients, we make sure to only provide our customers with the best.
Our Testing
We perform microbial and purity analysis tests as well as allergen-specific testing on all products. As with any raw materials, quality control measures must be applied to all ingredients to ensure they are pure, free of chemical and microbial contaminants, and meet our high ingredient purity standards.
Quality assured
All our products are manufactured in the USA at FDA-registered and inspected facilities. We establish stringent quality control standards with our manufacturers so that all our supplements exceed expectations set by GMP (Good Manufacturing Practices).
ELECTROLYTE RECOVERY PLUS
Hands down BEST electrolyte powder on the market. It's affordable, versatile and tastes incredible. It's even toddler approved!
ELECTROLYTE RECOVERY PLUS
If you are on a low carb diet electrolytes are a MUST! Key nutrients are my favorite because not only do the flavors mix well but you get the most out of your money.
ELECTROLYTE RECOVERY PLUS
The flavor is spot on - not too sweet, just right! No weird aftertaste!
Take 1-3 scoops daily to support low-carb electrolyte needs, and take an extra scoop after exercise to support hydration and recovery.
Electrolytes like sodium, potassium, magnesium, phosphorus, chloride, and calcium power your nervous system and balance your body fluids. Getting enough electrolytes through diet and supplements helps you stay energized, comfortable, and cramp-free.
Yes. Even though keto dieters need more electrolytes on average, most people will benefit from getting more of these key minerals.
Because, along with electrolytes, B vitamins, vitamin C, selenium, and copper are important for energy, immunity, and general wellness.