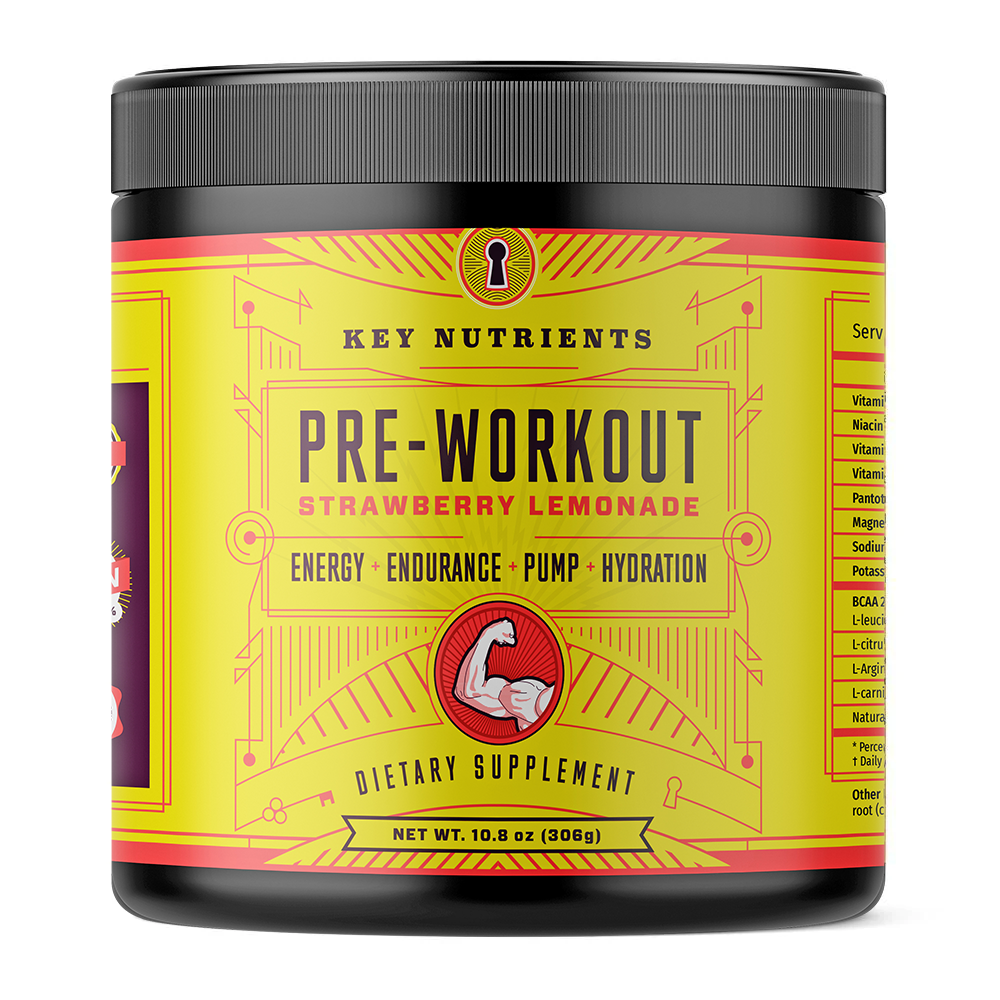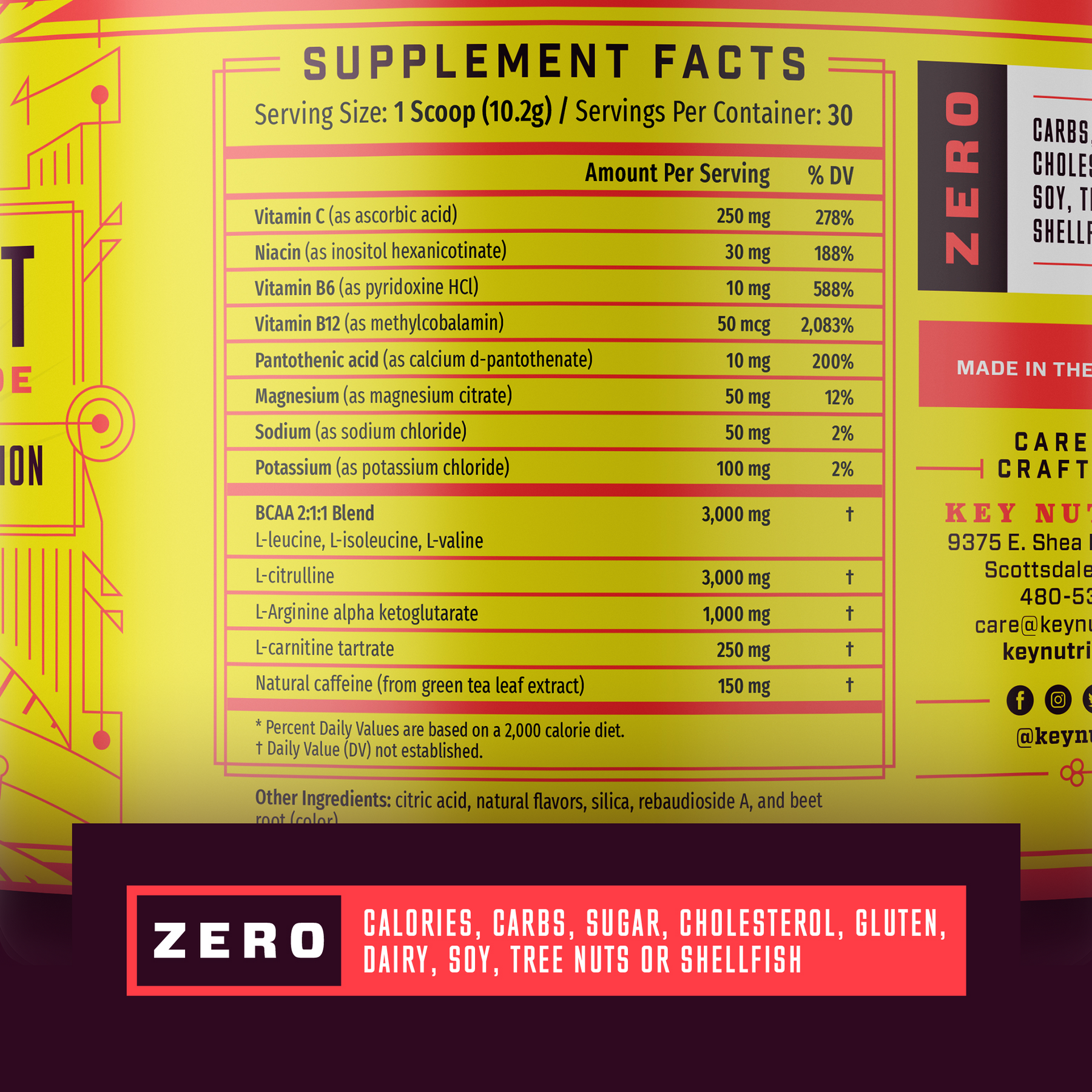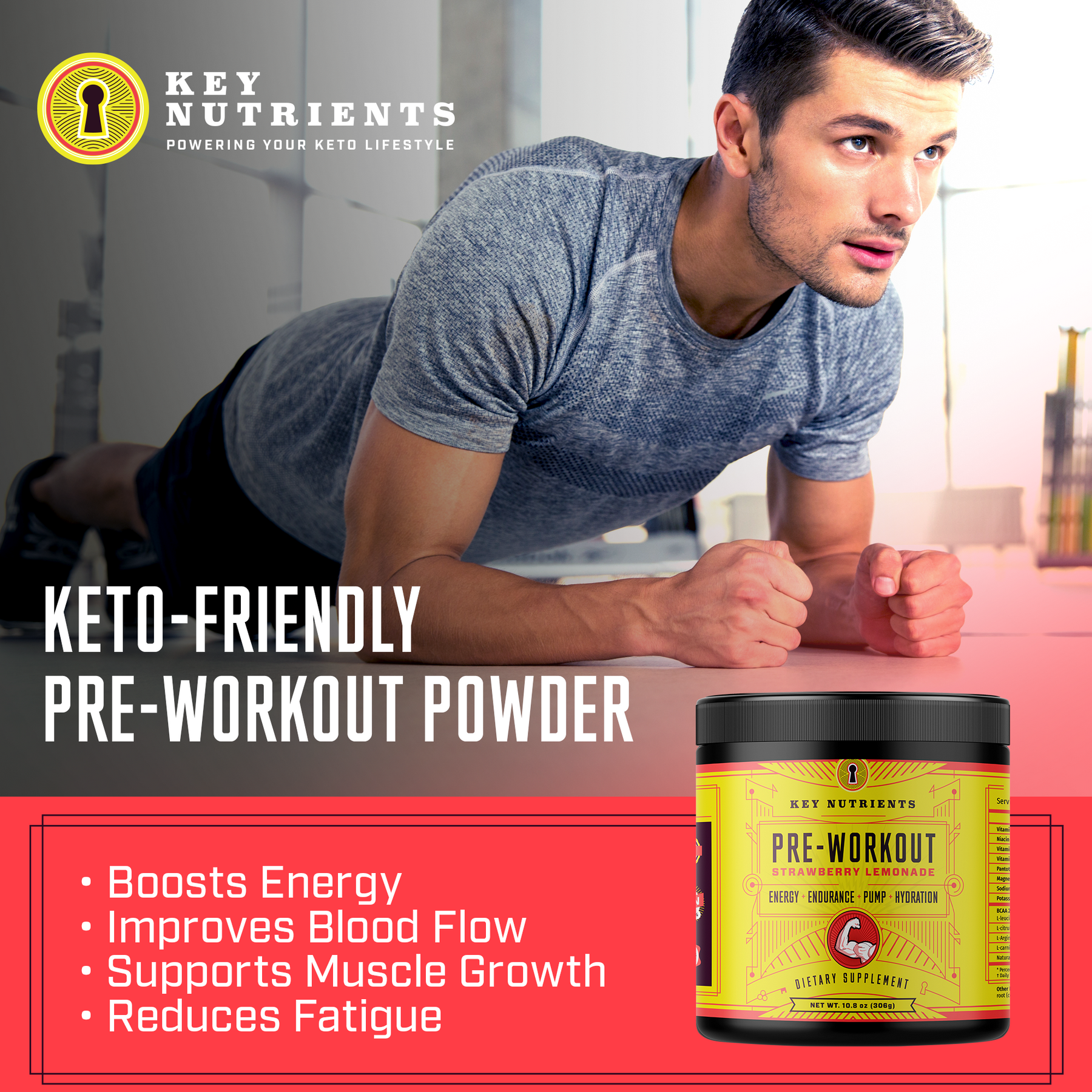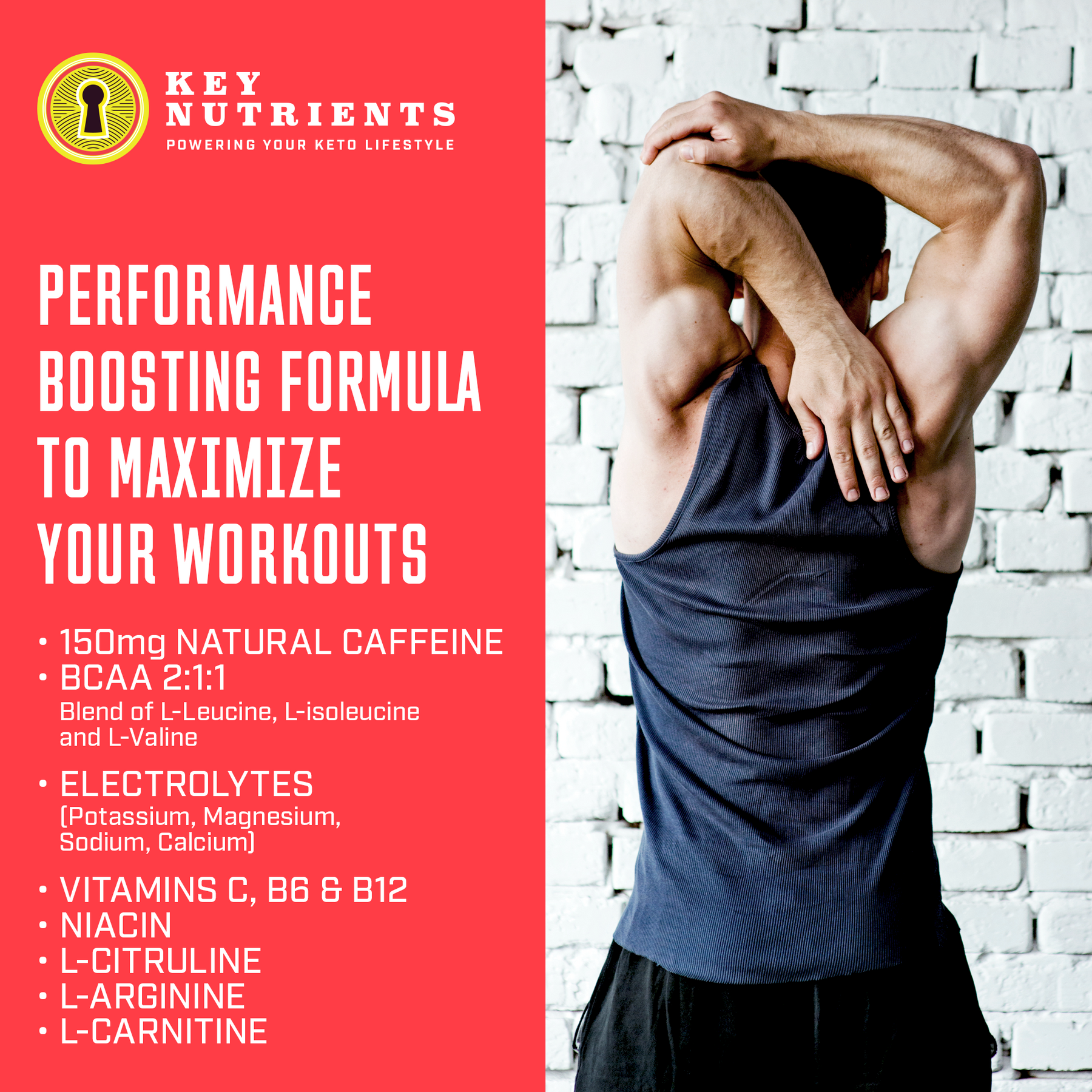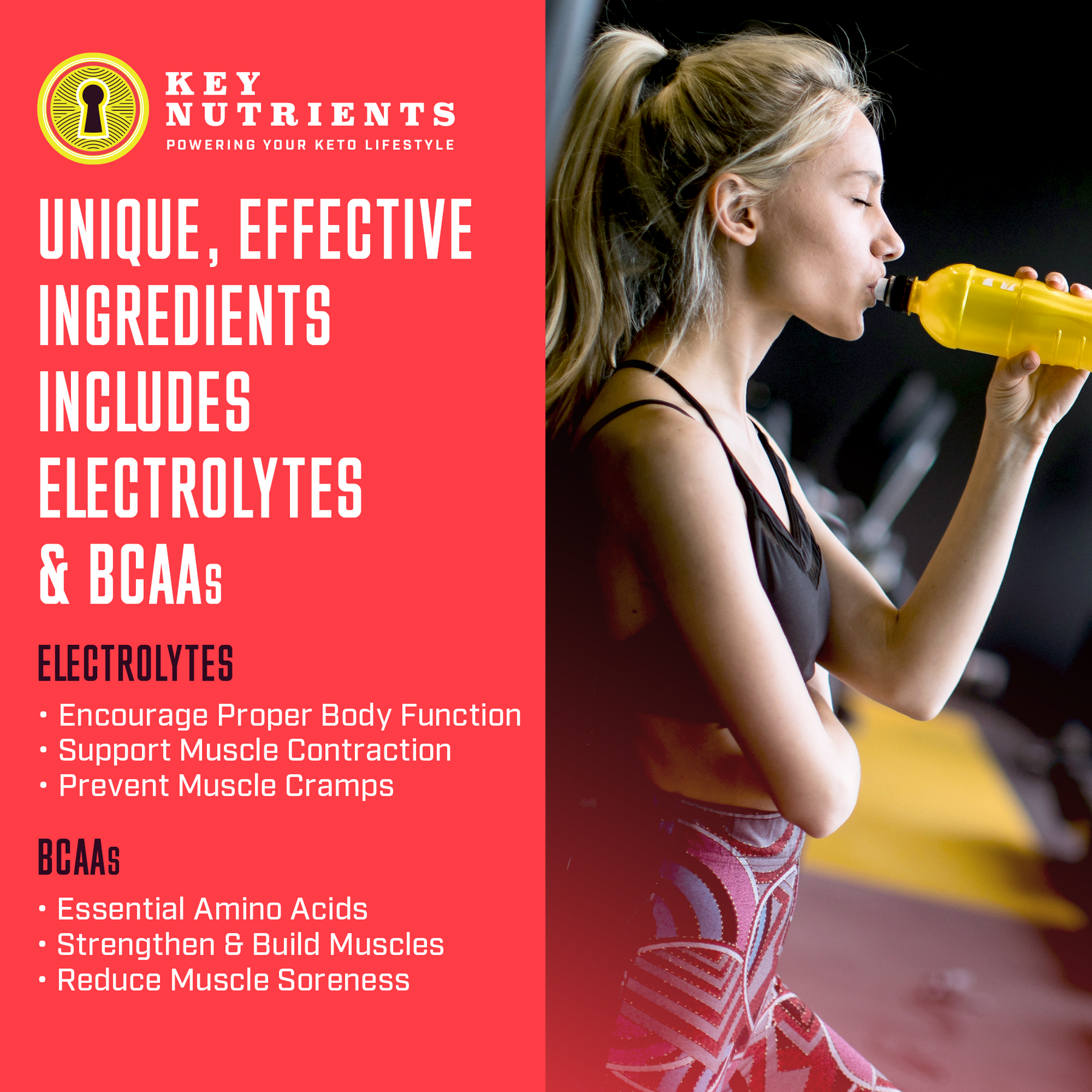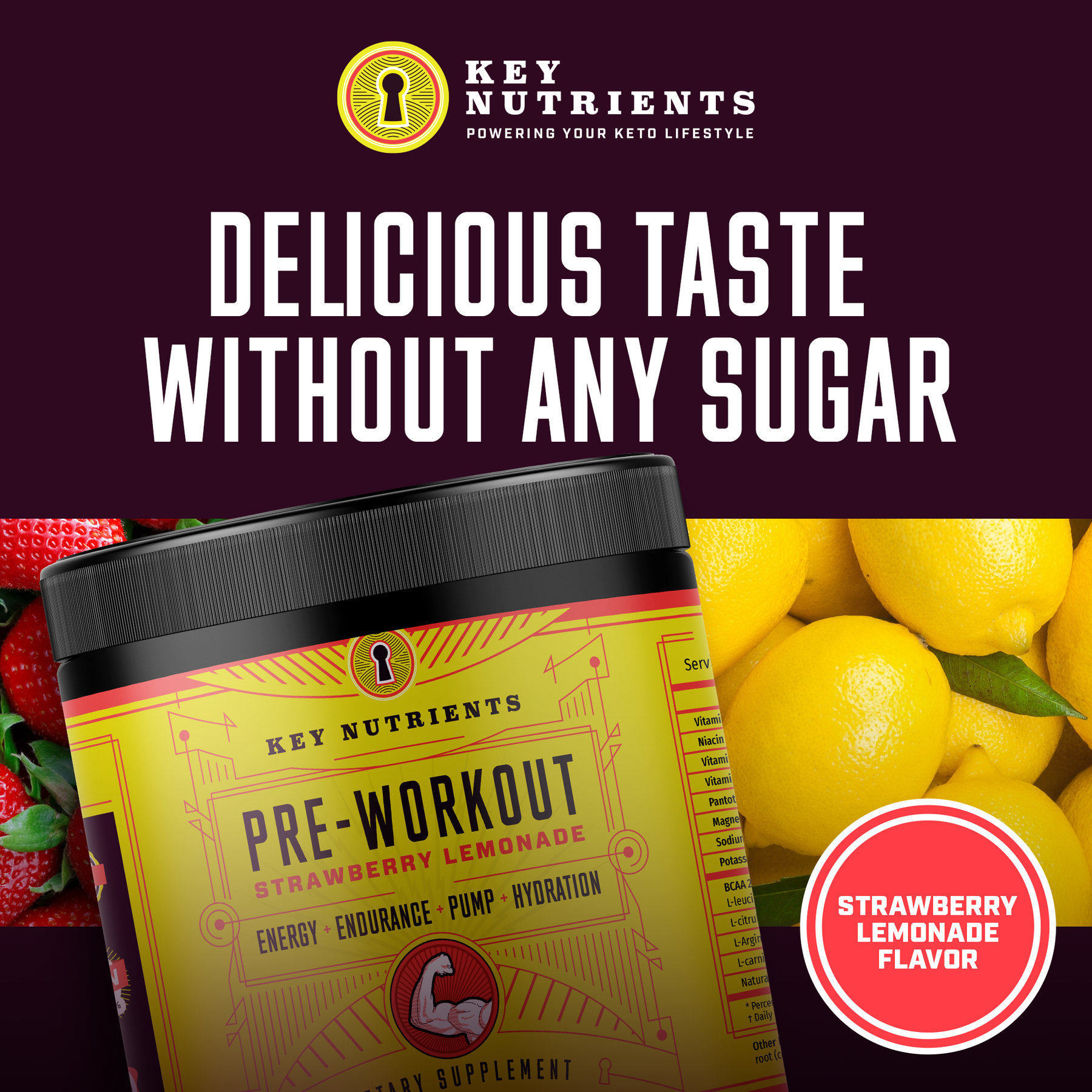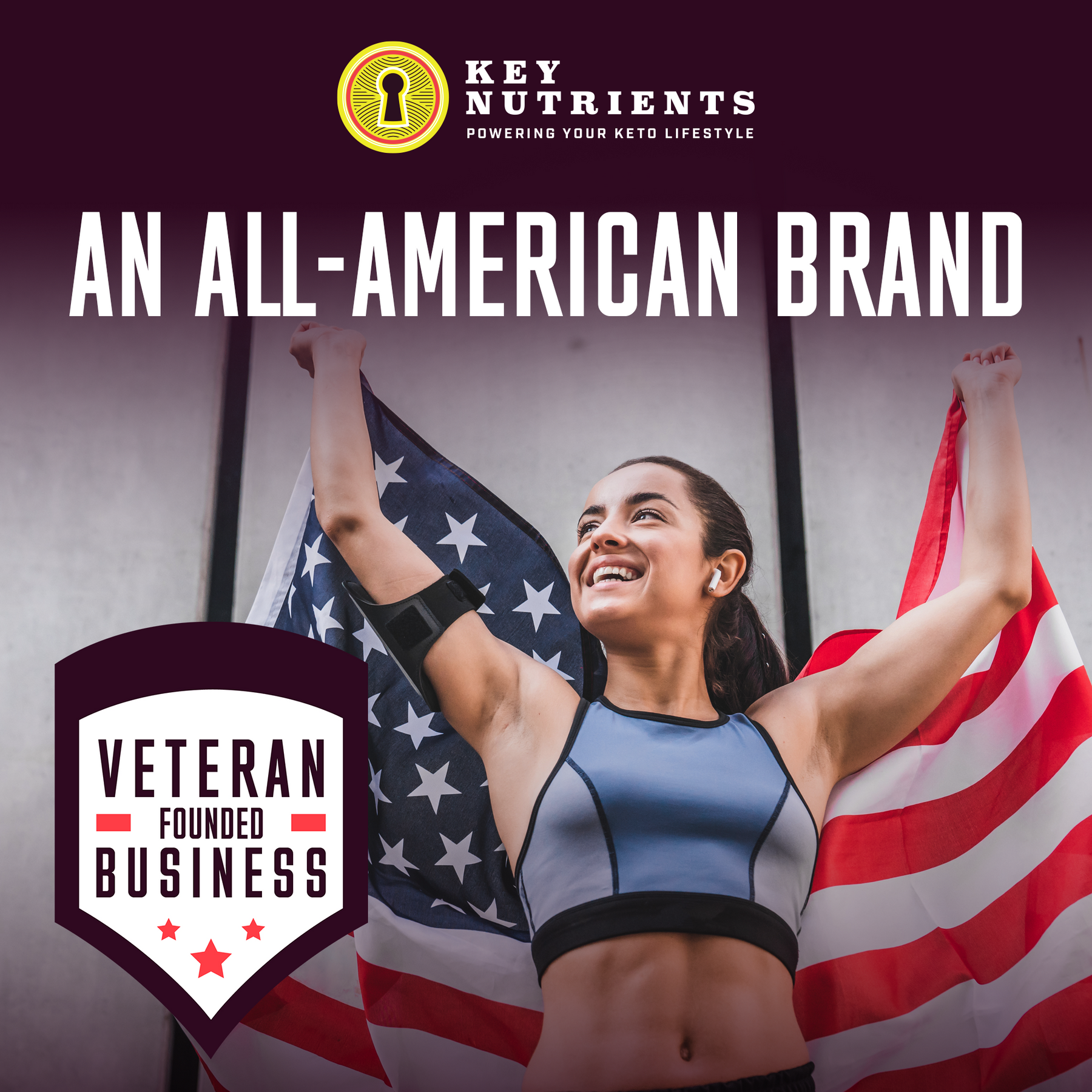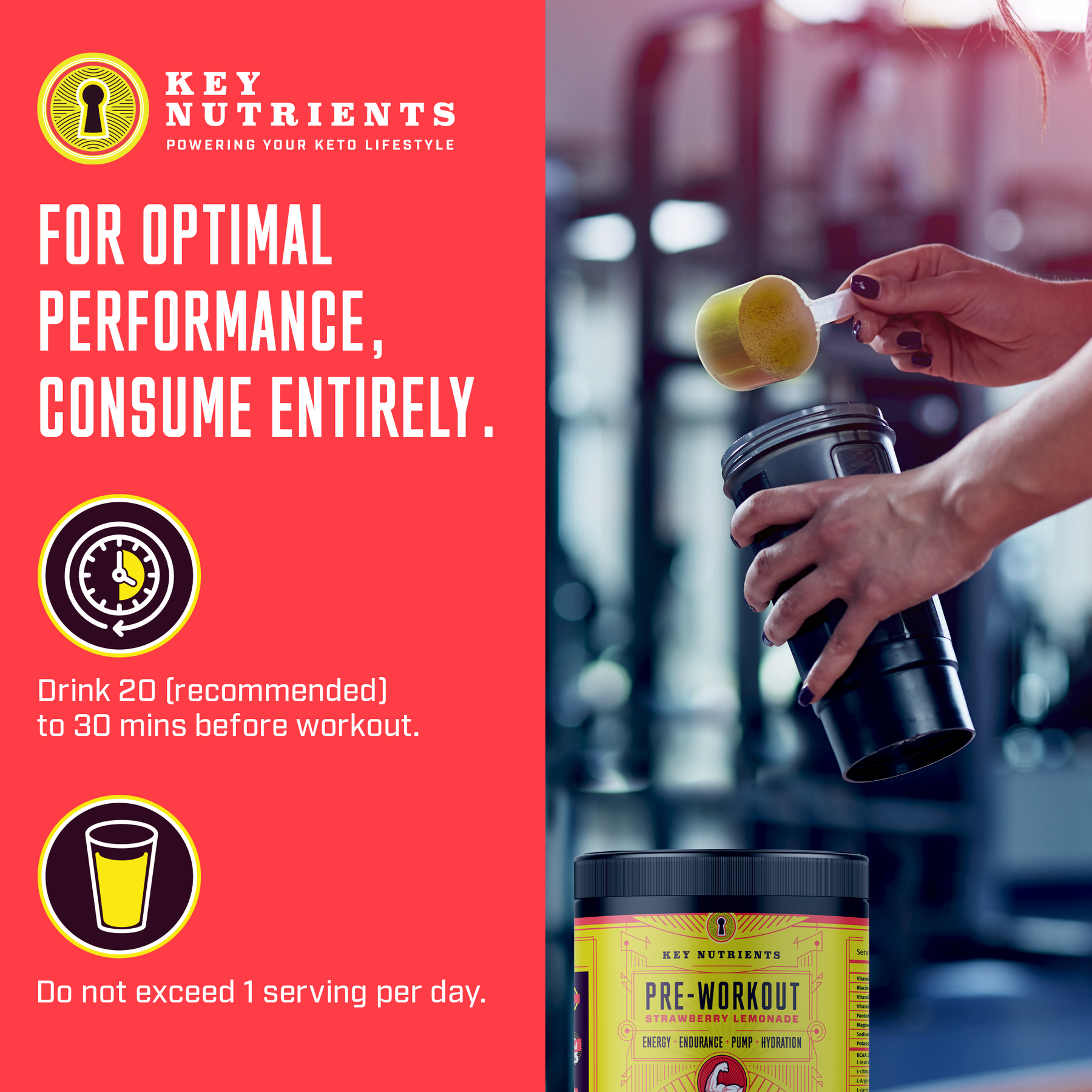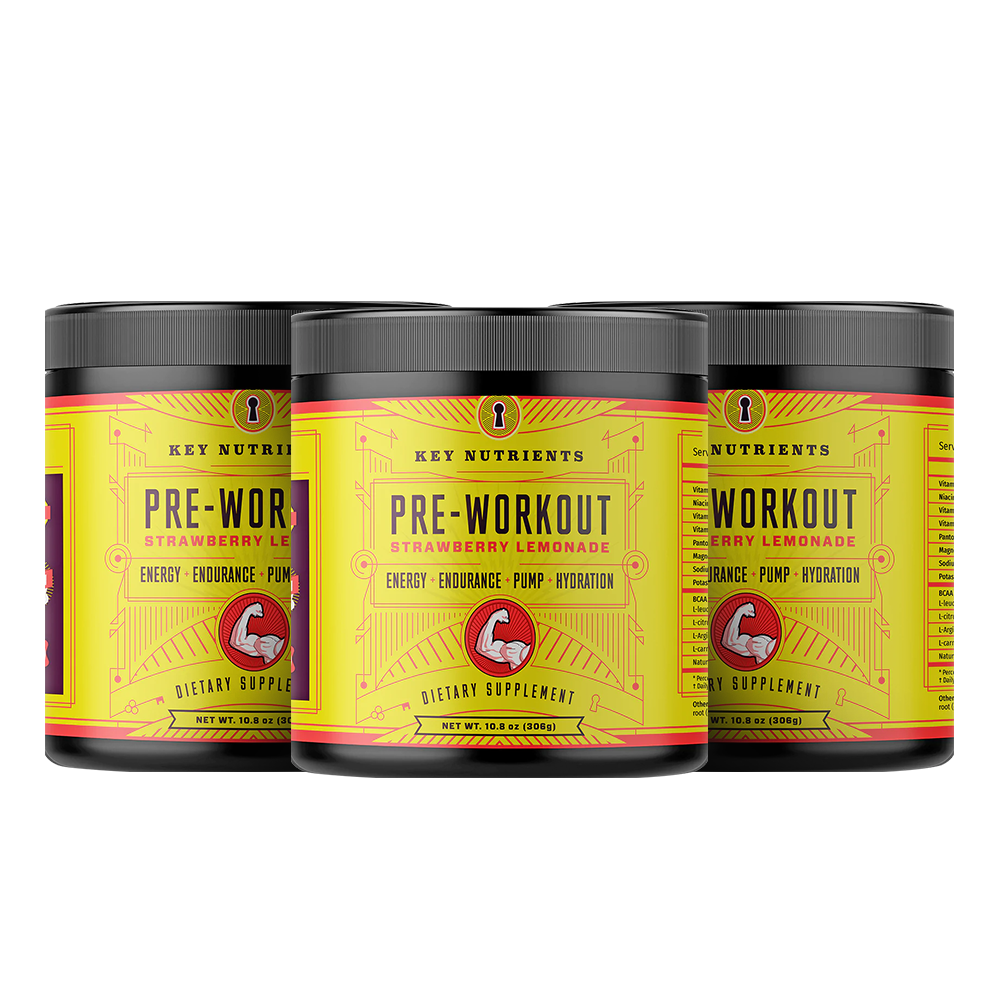 Pre-Workout Electrolytes
Our Keto-Friendly Pre-Workout powder is packed with performance boosting ingredients to help maximize your workout.  Boost your energy with caffeine derived from green tea leaf extract with no bitter aftertaste. 

- Boost Energy
- Improves Blood Flow
- Supports Muscle Growth
- Reduces Fatigue

and always - Zero Sugar, Low Carb, and Keto Friendly.
We don't settle for mediocre products
And you shouldn't either. That's why we take all the necessary steps to ensure our products are meeting our high standards. From the tests we do and the facilities we manufacture in, to who develops and reviews our formulas made with natural ingredients, we make sure to only provide our customers with the best.
Our Testing
We perform microbial and purity analysis tests as well as allergen-specific testing on all products. As with any raw materials, quality control measures must be applied to all ingredients to ensure they are pure, free of chemical and microbial contaminants, and meet our high ingredient purity standards.
Quality assured
All our products are manufactured in the USA at FDA-registered and inspected facilities. We establish stringent quality control standards with our manufacturers so that all our supplements exceed expectations set by GMP (Good Manufacturing Practices).
DE-STRESS
As a working mother of two, I'm stressed all the time, even when I don't realize it. Since I started taking De-Stress, I feel so much more relaxed, yet productive and energetic at the same time.
LIGHTS OUT
This is the first supplement that I found that actually puts me to sleep; keeps me asleep and then I wake up super refreshed as if I never took a supplement at all.
CEREBRAL BOOST
I love this product. It helps me focus at work and helps me with presentations I have to give to clients. I highly recommend!